To Vinga with seal safari, fishing trips, boat taxi and other wonderful excursions in the Gothenburg archipelago!
Guided Archipelago Tour
You get to see and experience the beautiful archipelago between Hönö and Vinga while the Skipper tells about life on the islands and real events from history.

Seal safari
On the way to Vinga we stop at a seal colony where we see the seals in their real environment. Have the camera ready!
Sea taxi / Charter
We take you from AZ or Ö-A. To and from Gothenburg, the Öckerö Islands, Marstrand, yes the entire Gothenburg archipelago.
Round trip Vinga lighthouse
Vinga is Sweden's last outpost to the west and has a long and exciting history.
Menu
Order something to eat the day before departure.
Funeral at sea
Funeral at sea: One last wish for many is to have their ashes lowered into the sea.
Crab fishing
March 15 – June 15. We can guarantee that you get crabs with you home. Crab fishing trips are suitable for everyone.
Mackerel fishing
June 16 – September 24. It's just as much fun for adults as it is for children when it sucks and it does it mostly around Vinga.
Lobster safari
September 27- November 30. The archipelago between Fotö and Vinga is the finest lobster waters.

We have over 70 reviews on TripAdvisor where our customers have given us the rating "excellent".
Bosse was amazing! Such a wonderful excursion with stories told with cruel empathy. Highly recommend experiencing this!
Lina M
The guide and skipper Bosse has created something very special. The tour was personal, fun and entertaining. On the way to and from the island of Vinga, exciting stories from the past were told. Will recommend this tour to several people in my vicinity. Thank you Bosse for a fantastic afternoon on your boat!
Oline
Great guided tour to Vinga with Captain Bosse at the wheel. We heard a very interesting story during the trip out to Vinga. Can really be recommended
Kerstin P
The trip to Vinga was really pleasant, and the captain of the ship kept the box in his very own way, we heard about not only Evert Taube but also about seals and German submarines etc. Highly recommended!
AoMiLund
So fun and interesting, our kids thought the seal safari was a highlight. We had a wonderful afternoon. It is noticeable that Bosse has a burning interest in history, and he conveyed that so nicely to us who were on the boat trip.
Ann Gustafsson
A fantastic trip! Nice and stable boat even at sea. Nice, entertaining and well-read skipper / guide who is passionate about his cause!
Bertil B
Bosse likes what he does and it shows. Absolutely fantastic trip on a nice boat. Can really recommend this tour. Affordable and genuine!
Johan J
We enjoyed every second! Interesting stories brought to life by 'the Skipper' when the boat safely pushed forward in a divinely beautiful west coast environment!
Kitty W
A warm welcome to Hönö Boat Tours run by the skipper and archipelago guide Bo Johansson, Hönö Tourist & Fishing AB.
We only take 12 guests per turn. This makes your experience unique as you can choose to be on the upper deck, on the main deck or inside the nice salon. Riding a comfortable, beautiful Belle-Amie is a luxury without costing more.
Book in time to secure a place when it suits you.
Do you want some food, coffee / bun, lunch basket or an archipelago sandwich on "baking bread". Menu under Boat trips, inform it when you book. Drinks are always available to buy on board.
We offer bookable boat trips, boat taxi / charter and farewell at sea: See more information below boat trips.
Dogs are welcome but take care of other guests, there are places suitable for guests with dogs.
Hönö boat trips do everything to ensure that you discover our beautiful archipelago in the best way, regardless of which boat trip you choose.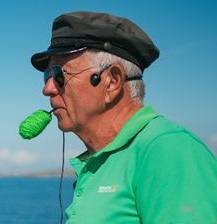 Bosse Johansson, Skipper & Archipelago Guide
Join us out in the beautiful archipelago!